Browsing a SharePoint 2013+
To set up a SharePoint 2013+ data source, you need these parameters:
domain

user name

password

site URL

scope

folder path
You can type all six of these into the new data source wizard.
Alternatively, if your Scope is Site only you can browse to the folder path you want to work with.
When you're browsing, you can either click on a folder, or type its name like this: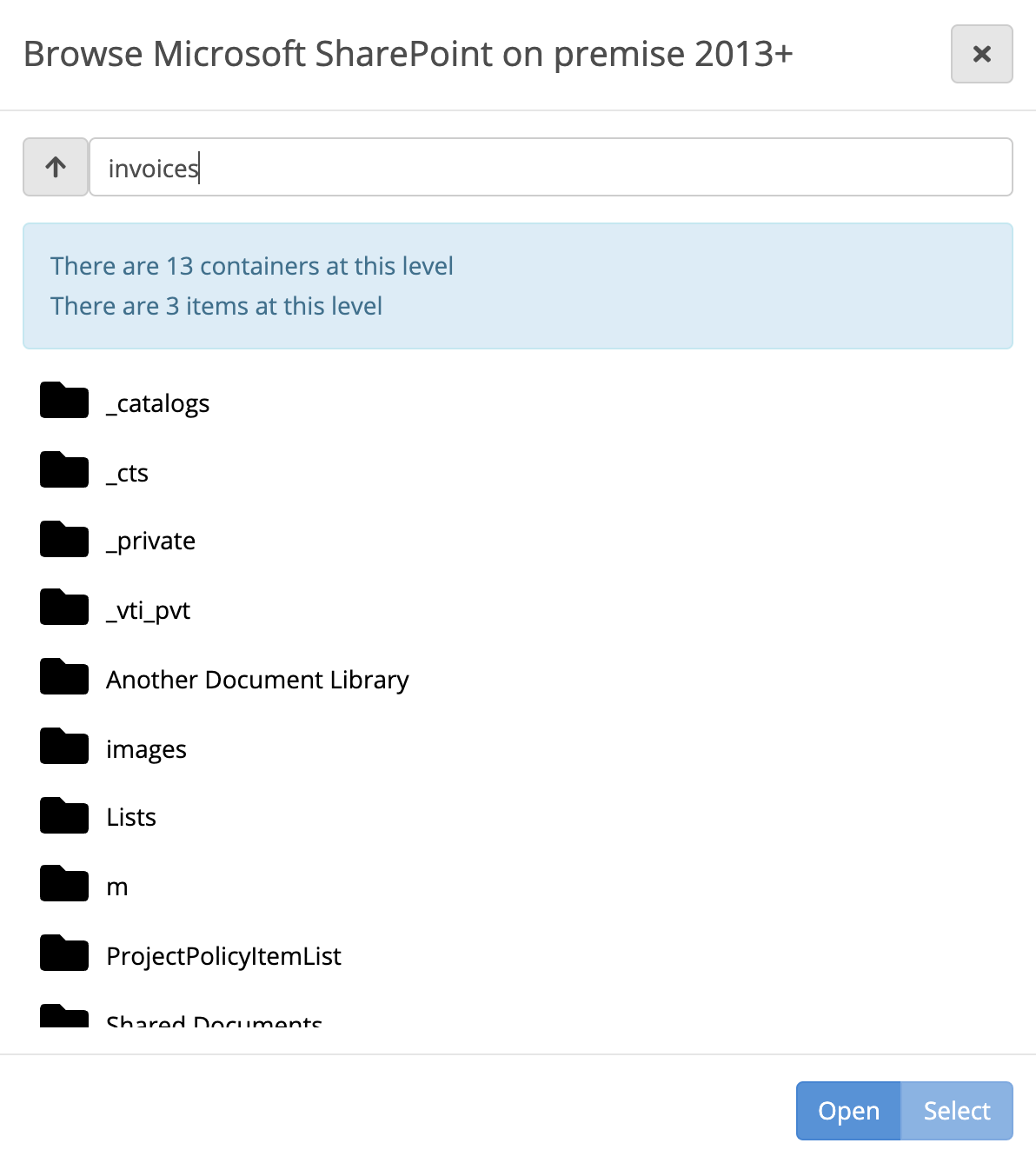 Click Open to open a folder.
Click Select to choose a folder and return to the data source creation wizard.